---
About Us
ACI (U) is a Non Profit NGO which was established with a commitment to improve the livelihoods of disadvantaged children, empower the marginalised especially women, to stop the cycle of poverty and transform the lives of the peri-urban and rural poor in Uganda.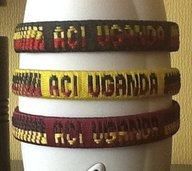 ---
Vision
Building empowered and sustainable communities that are free from poverty and enjoying a full life.
Our Mission
To build healthy informed communities that are economically, socially and spiritually transformed through micro enterprise opportunities.
How we work
Our modus operandi at ACI-Uganda is to "focus on what matters " which in our view means the promotion of human prosperity. The organisation uses a model whereby it identifies, handholds and builds capacities of both individuals and communities from a grassroots level to achieve scalability and sustainability. That gives a purpose to our work and the greatest fulfilment of empowering our clients. We make sure that everything we do just supports that – purposeful and sustainable development.
Our core values
We believe that that everyone views the world through a unique lens. Whatever we do, wherever we may be, we strive to serve and live by our core values which serve as an internal compass to guide our actions and shape our relationships.
Community ownership and Democracy
Communities are responsible for their own development based on their needs. We believe that communities can find all inclusive and democratic solutions to find solutions to enhance their lives and those of generations to come.
Team Spirit
It binds us together with a common sense of purpose and achievement.
Equality
We affirm the worth of each individual and we treat all people with respect, integrity and dignity irrespective of faith, cultural background or race.
Partnership
We embrace collaboration with partner organizations, volunteers and community leaders to harness the talents and utilize the creativity of all people to create synergy.